PBT for anyone who has made a hasty mistake...
PBT for anyone who has made a hasty mistake. A (not exhaustive) list of the problems, disorders and behaviours that can be helped by PBT. Pause Button Therapy provides an easy to use structure that works, enabling individuals to initiate change in their lives.
---
PBT for anyone who has made a hasty mistake
Behaviours and Choices:
Aggression
Alcohol
Anger management
Anorexia
Anxiety
Avoiding making hasty phone calls
Avoiding sending ill-judged texts, emails, instant messaging
Bulimia
Bullying
Catastrophic thoughts
Cocaine/Heroin/Cannabis
Debt
Depression
Disciplining children
Domestic violence
Drink driving
Extreme risk taking
Gambling
Impulse buys
Lies/deception
Medication Abuse
OCD
Over eating
Panic attacks
Putting a stop to bullying (treating the bullies)
Relationship & communication issues
Road rage
Self-harm
Smoking
Teaching children self-control
Texting/instant messaging
Truancy
Unwanted pregnancy
Addictions:
Alcohol
Cannabis
Cocaine
Heroin
Nicotine
Commercial:
Cabin crew
Customer Service Staff
Police officers
Politicians
Sales personnel
---
Recently, the media has been 'busy' informing anyone that was interested about the connection between losing weight an increasing the number of healthy years of life. This is a topic that we have always found to be very interesting, we have two dedicated pages on our My Weighless web site view them here. Can Reversing Obesity Extend Your Life - also take a look at Lose Weight - Live Longer  -
---
Pause Button Therapy/TactileCBT is for anyone who's ever made a mistake in their life and never wants to make one again. Tactile CBT is particularly beneficial for children and teens. It's also for anyone who wants to make a change. Read about training in PBT/TactileCBT here
---
Pause Button Therapy/TactileCBT Blog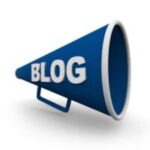 Keep up to date with the latest news and trends around everything regarding Pause Button Therapy and TactileCBT, by visiting our Blog page. With new in-depth info being added periodically, make sure you bookmark the page and visit regularly. Click here to see what everyone is talking about. Feel free to also share the link with your friends.
---
Contact Us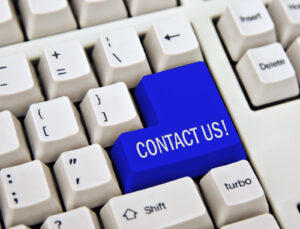 If you require any additional information about Pause Button Therapy and Tactile CBT,  the PBT Cards and Wrist Bands, Work Books, or the Therapists Training Manual,  email us today. We will be pleased to answer any outstanding questions you may have. We look forward to hearing from you soon and helping you change your life, or to help others.
---
The authors and contributors of this website are not medically trained or qualified. Pause Button Therapy - TactileCBT have been proven to be of considerable help with a great number of disorders and conditions however when necessary readers are advised to seek appropriate medical advice