Order Pause Button Therapy Products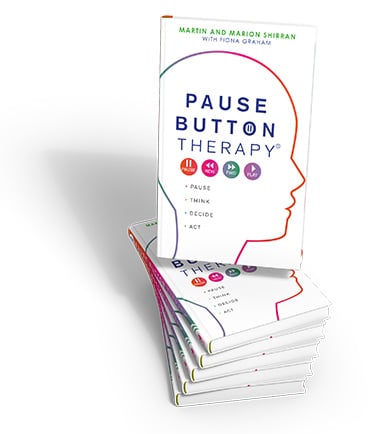 How helpful would it be if we could occasionally just pause: freeze time for a few moments and consider the consequences of the actions we are about to take?
Pause Button Therapy is a proven, innovative and interactive new therapy technique that allows you to do exactly this, empowering you to break free of negative habits and unconscious responses. PBT is based on an incredibly simple idea but it can be used for a whole host of issues. It provides additional thinking time, allowing a person to consider the potential consequences of their actions and adjust their behaviour accordingly.
PBT has been hugely successful in the treatment of everything from addiction and weight issues to depression, anxiety and relationship problems, and this book will show you the many ways in which you can use it to transform your experience of life.
You can watch a selection of videos which explain Pause Button Therapy (PBT) on our YouTube channel.
Order the book from Amazon.
---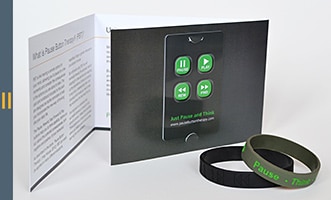 Pause Button Therapy cards and wrist bands.
The PBT cards are of 'credit card' size and quality. They are manufactured with a slot cut out, so they can be easily fitted on to your key ring, or alternatively, they can be conveniently placed in your credit card wallet.
The PBT embossed silicone wrist bands are available in two sizes, medium and large, and are supplied along with the PBT card and brief instructions, contained in a smart card wallet.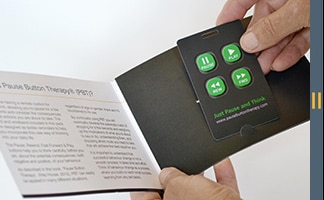 As is stated in the PBT book, we feel strongly that people using the PBT technique benefit enormously by having a PBT device/card and one of the wristbands. The price for the PBT card and wristband pack is £2.95 plus £2.50 postage and packing. Organisations requiring multiple units are invited to contact us for pricing variations.
You can see a selection of videos demonstration the cards and bands in use by visiting our YouTube channel.